A tale of two freak elections - PAP toppling or opposition wipeout
Which side convinces voters that their freak scenario is likelier will come up on top
Welcome to Art Science Millennial, a newsletter for non-techies navigating the world of tech! I know the struggle because I'm one of you.
---
There are two truisms in Singapore politics:
Singaporeans want a People's Action Party (PAP) government.

Singaporeans want an opposition check and balance in parliament.
These axioms have in turn given rise to the notion of a "freak election", in which Singaporeans wake up the day after Polling Day to find either:
The PAP turfed out of power inadvertently, or

A parliament without elected opposition members.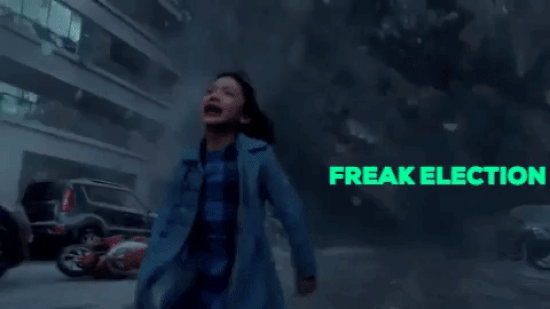 I didn't sign up for
this
!
And so we are often treated to the uniquely Singapore sight of an incumbent government insisting it might lose power and an opposition equally insistent that it might not win a single seat, let alone form the next government.
Voters who want both a PAP government and an opposition presence in parliament are constantly juggling these two doomsday scenarios in their minds. If the PAP seems assured of a comfortable victory, they feel some leeway to vote for the opposition. If the tide seems to be with the opposition, they might play it safe and vote for the PAP.
My fascination with this particular aspect of the elections - how one votes based on how one thinks others will act - led me eventually to game theory: the study of strategic decision making. I've barely scratched the surface of this subject, so this article is my initial exploration of game theory's relevance to politics and my attempt at making sense of the topic.
I know that you know that I know that you know…
Gauging someone's intention is not a one-sided pursuit. That someone is speculating about your intention as well and pretty soon you're reacting to the other person's speculation about you. The book "Algorithms to Live By" contains a chapter on game theory and it describes what happens when you fall down the rabbit hole of second guessing.
Computer scientists have a term for this potentially endless journey into the hall of mirrors, minds simulating minds simulating minds: "recursion".

"In poker, you never play your hand," James Bond says in Casino Royale; "you play the man across from you." In fact, what you really play is a theoretically infinite recursion. There's your own hand and the hand you believe your opponent to have; then the hand you believe your opponent believes you have, and the hand you believe your opponent believes you to believe he has… and on it goes.
The
road to hell
is paved with indecision.
Balancing the two potential freak election outcomes can easily send a voter into a similar tailspin. Little wonder then that different parties have tried to break the mental loop to their advantage.
Game changer
If you don't like what the players are doing, it's time to change the game. Both the PAP and the opposition have at various times tapped a branch of game theory called mechanism design, which is described in "Algorithms to Live By" this way:
While game theory asks what behaviour will emerge given a set of rules, mechanism design (sometimes called "reverse game theory") works in the other direction, asking: what rules will give us the behaviour we want to see?
An obvious example of this is the PAP's gradual expansion of the Non-Constituency MP scheme, which currently guarantees at least 12 opposition members with full voting rights in parliament. This, the ruling party argues, means alternative voices in parliament are "hardwired into our system" even without elected opposition MPs.
The opposition, on its part, had in the past pursued the by-election strategy, contesting fewer than half the seats at general elections and therefore returning the PAP to power on Nomination Day. With the assurance of a PAP government, Singaporeans were free to vote for the opposition. The strategy delivered a then-record of four elected opposition seats when it was first deployed in 1991, but failed to reach the same heights subsequently and eventually fell out of use.
Make or break, do or die
In 2011, Workers' Party (WP) MP Low Thia Kiang - one of only two elected opposition MPs at that time - left the single-seat constituency that he had held for 20 years to contest in a Group Representative Constituency (GRC).
A commentary in The Straits Times noted that this was an instance of game theory in action, specifically pre-commitment: locking yourself to a course of action to enhance the credibility of your threats.
Calling for a "First World Parliament", the WP concentrated its dream team of top talent (including secretary-general Low Thia Khiang and chairman Sylvia Lim) in Aljunied GRC. Applying the game theory concept of pre-commitment, the WP forced the voters of one constituency - Aljunied GRC - to vote as a national constituency. The only realistic way for Singapore to get a significant opposition voice in Parliament was for Aljunied GRC to vote for the WP. If the people of Aljunied voted against the WP, then they would wipe out the strongest of the opposition.
Compounding the fear of a decimated opposition was the fact that the other opposition MP, Chiam See Tong, had also left his own single-seat stronghold of Potong Pasir to run in another GRC. Indeed, Chiam lost his bid and the PAP narrowly reclaimed Potong Pasir.
But Low's gambit paid off and the WP made history as the first opposition party to win a multi-seat ward. The PAP took 60.1 per cent of the popular vote, its worst showing since Singapore's independence.
---
Like what you're reading so far? Sign up so you don't miss the next update of Art Science Millennial!
---
The pendulum swings back
Fast forward to the next general election in 2015, where the PAP pulled off a 9.8 percentage point swing in its popular vote share, the WP lost a seat it had gained through a by-election just two years prior, and clung on to Aljunied GRC with a razor-thin margin.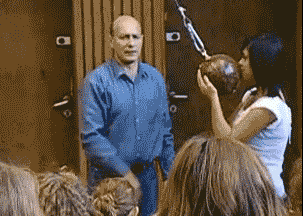 What comes around goes around.
Reasons such as the recent passing of Singapore's first prime minister Lee Kuan Yew and the country's feel-good 50th anniversary celebrations were cited for the ruling party's electoral feat. Yet these factors were hardly unknown and after taking them into account, many political observers still felt 2015 would be another step in an inexorable march towards a two-party system.
Even the opposition, long inured to disappointment, had allowed itself to be hopeful. As I wrote in a Straits Times article just hours after the polls concluded:
The Workers' Party (WP), from its top echelon to its rank-and-file volunteers, was completely blindsided by the election results.

Indeed, at the end of the party's final rally at Bedok Stadium on Wednesday night, packed with supporters chanting the party's name, an insider close to the leadership told The Straits Times: "The voice for change is louder than in 2011. There won't be any Non-Constituency MPs in the next Parliament."
Perhaps that voice had gotten too loud for comfort and the spectre of a Singapore without PAP at the wheel spooked voters. Seen in this light, the 2015 Aljunied score - just under 51 per cent for the WP - was a near miss accident. In wanting to avoid a freak election, voters almost caused one on the opposite end of the spectrum.
Boom and bust, bust and boom
We all know which narrative won out this time around. Perhaps it was the widespread assumption that a crisis election would produce a flight to safety and a solid PAP performance. Or maybe it was the decision of Low - the longest serving opposition MP - to step away from electoral politics, leaving Aljunied GRC looking particularly vulnerable.
Many eloquent pieces have been written dissecting the signals that Singaporeans are sending by giving the opposition an unprecedented 10 elected seats this election. I'm not suggesting that "fear of the freak" is the sole or even most important reason why the opposition made record gains, but its effect on Singapore politics cannot be discounted.
Breaking the cycle
Will the whole idea of freak elections eventually recede as a concern? In exploring this question, media academic Cherian George wrote:
What seems to upset the PAP is that too many voters are focusing on what, in its view, is the wrong question. The ruling party wants people to ask, "Who is fit to govern?" Instead, they are asking, "Do we have enough Opposition?"

But one of the essential truths about democracy is that it's not just the answers that are in the hands of voters – it's also the questions. Candidates can try to influence voters' priorities, but cannot dictate them. And I suspect that as long as many Singaporeans see the PAP as overly dominant, they will focus on what the PAP is convinced is the "wrong" question.

That question will only change when the current disequilibrium is corrected. If and when the Opposition secures around 20 seats, voters will probably stop giving its candidates a handicap. PAP and Opposition candidates will be assessed on par, and voters will focus on the PAP's preferred question, of who should govern.
A larger opposition bloc will not only direct attention towards who should form the government, but also erase anxiety about a lack of opposition. The twin freak election scenarios are inseparably paired - we either get rid of them together or we have to live with both.
---
I'd love to know what you think of this newsletter and what you'd like me to write about. You can reach me at zi.liang.chong@gmail.com or by leaving a comment if you're reading this on the Art Science Millennial website. If you enjoyed this piece, sign up so you get subsequent updates in your inbox!